Hello everyone,
BozenA here. This will be my last Guest Spotlight for now. I'll miss the motivation to push
beyond my customary framework. Ryn's products always encourage me to push my
boundaries by taking risks and seeking other design solutions.
To make this card I used stamps from the Unmounted Stamp Sheet "Hibiscus" and
"Maidenhair Fern" Stencil from Designs by Ryn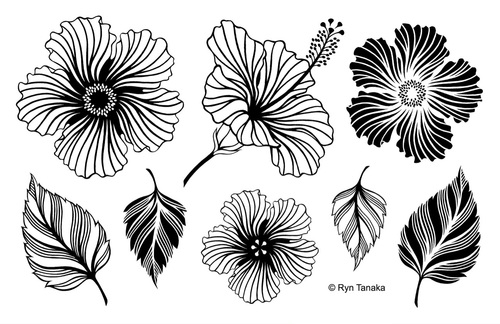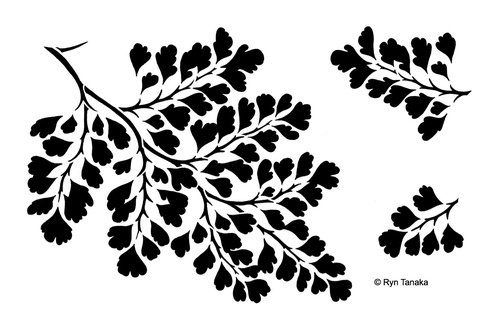 I also used TCW Mini Cell Theory stencil and chalk Joy!
To begin, I stamped the Hibiscus flower with black Archival ink. I then masked the flower with a
piece of paper while I made the background using a TCW stencil and several shades of chalk.
The next step was to make the rest of the background using Maidenhair Fern
stencil. For this I used green DI in several shades.
I wish I had discovered this technique earlier because the end result is
I then coloured Hibiscus with ProMarkers
The final touch was a birthday sentiment which I embossed with white
embossing powder over top of a black background. I framed it with orange
When working with chalk I gently I spray the finished piece with hairspray (as a substitute
fixative) to avoid the color smearing or rubbing off over time.
I hope that you like my card. It captivated me to make :-) It is fairly easy to do, and if you
have the tools you need it's easy to make your own design. Good luck!
Thank you to everyone for leaving me a comment and for taking the time to look at my post.
Have a nice day.
BożenA